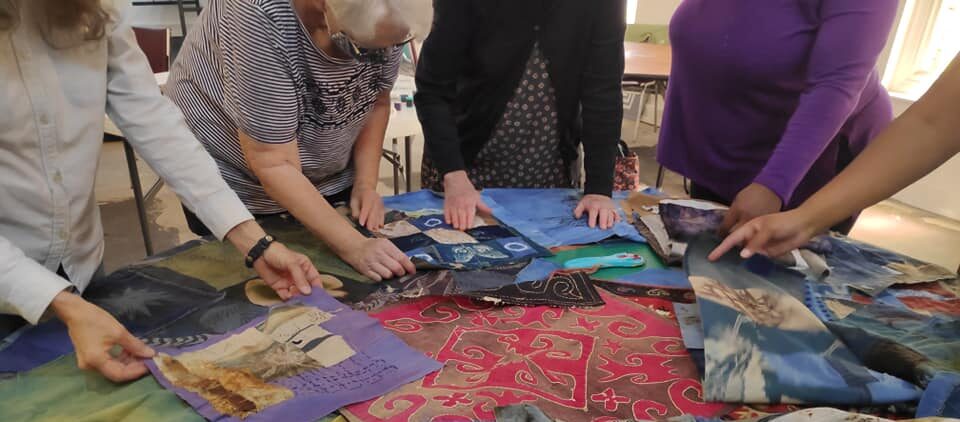 At Central Midtown we believe sparks fly when creative people rub shoulders. That's why members will often hold workshops and demonstrations for others in the building.

Chris Bullock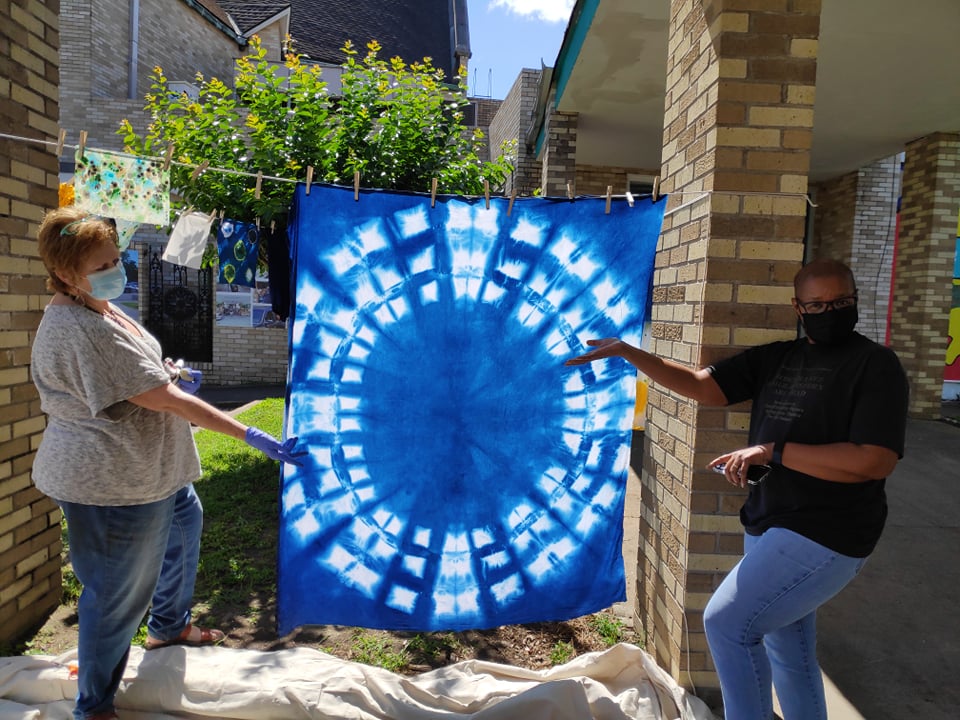 Plant-Based Dyes Workshop & Show
Thanks to an Alabama State Council of the Arts grant, in 2021 Central hosted a plant-based dyes workshop with Doug Baulos, Associate Professor of Drawing and Bookmaking at UAB. Participants learned techniques for eco-printing, marbling with plant-based dyes, and indigo baths. Everyone then contributed one of their dyed fabrics for a community quilt led by Nancy Goodman and included stenciled quilt squares by youth at Taylor Park. In November, The Central ArtSanctuary hosted the Flights of Fancy show featuring plant-based dye art from around the region.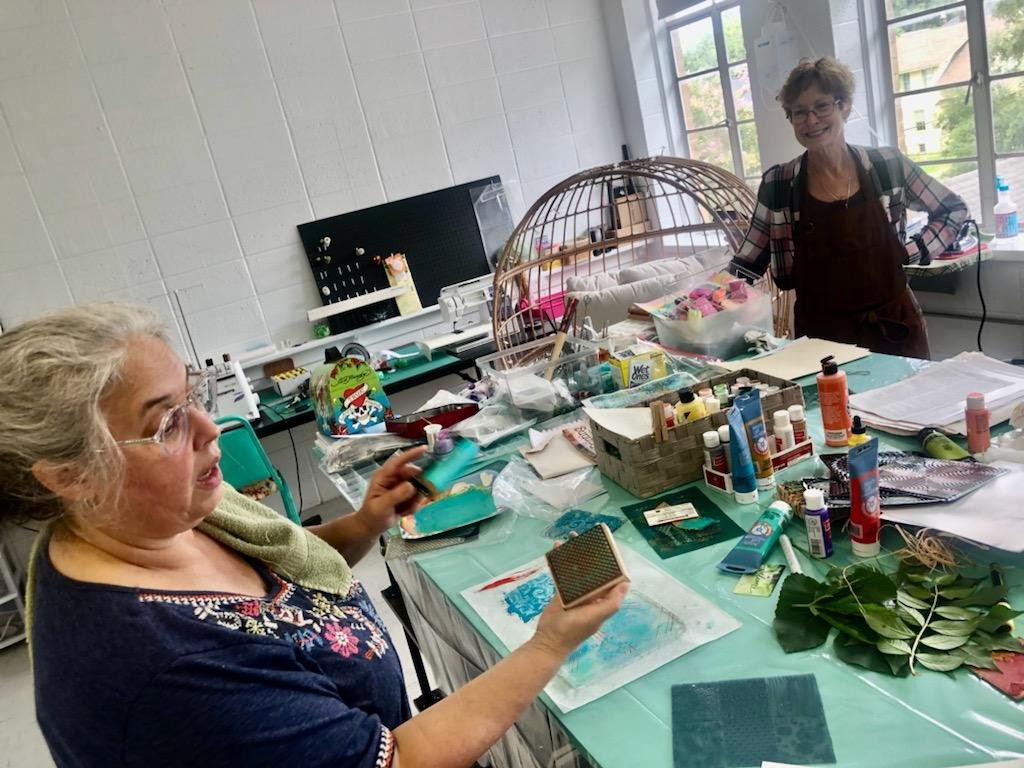 A Workshop for Family Promise
One of the great things about having nonprofits and artists in the same building is the natural connections that get made. Recently Deirdre Sanders of Small Craft Studio hosted a staff retreat for the staff of Family Promise of Mobile. Staff members were able to bond without thinking about work and all the stress of taking care of homeless families.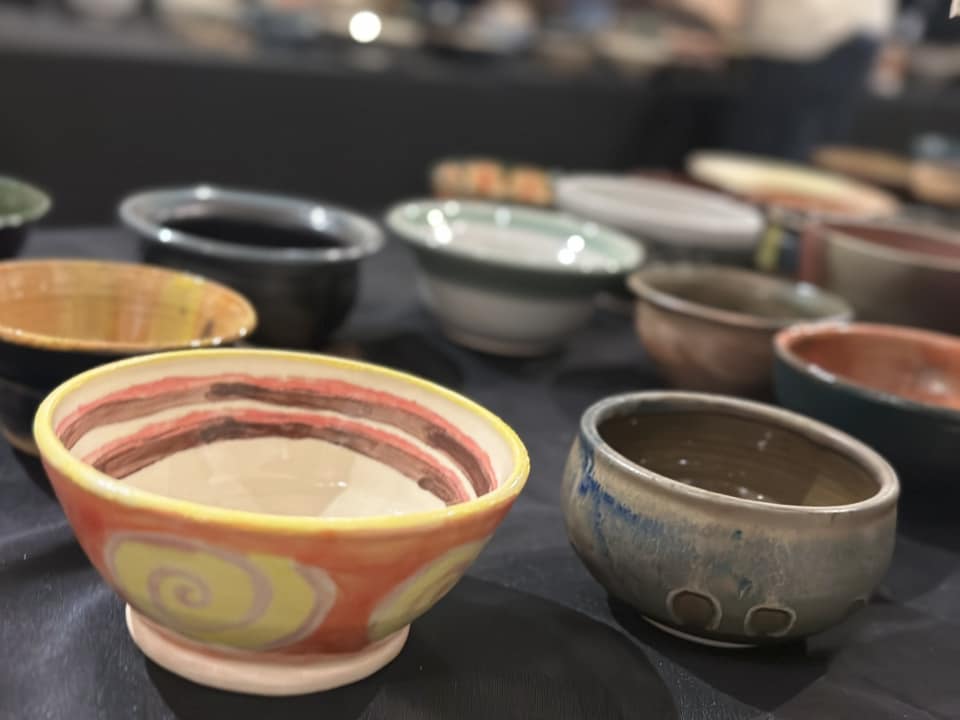 Moonstruck Pottery Organizing Bowl Painting for ArtSoup
When potter, LeaAyn Shurley, heard about Art Soup Mobile, she knew she wanted to be involved in the fundraiser for Loaves and Fish Community Ministry's Love All Pantry. She spent months spinning bowls and organizing painting parties with Killer Beaz, Junior League, and also parties in conjunction with Jazz on the Roof and CAC Open House. In all, she made hundreds of bowls for Art Soup