Studio, Hot-Desk & Event Spaces
Central Midtown has a variety of natural light spaces that are affordable and perfect for artist studios, nonprofit offices, hot-spot locations, and events such as concerts, weddings, workshops, and markets.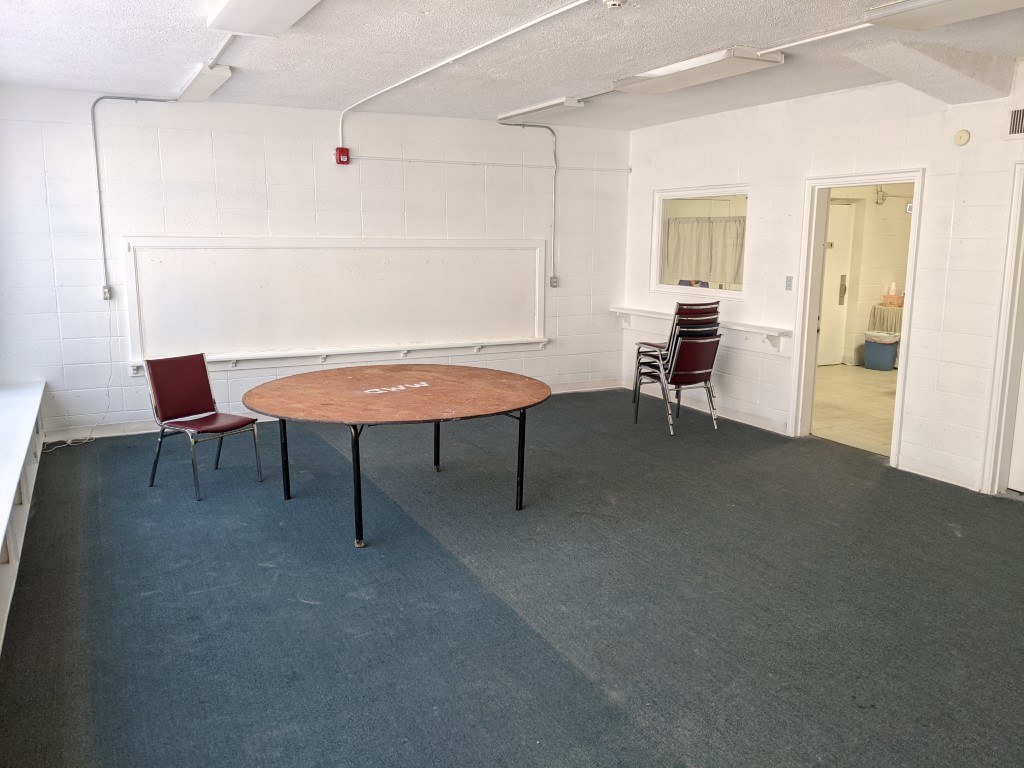 Room 121
Tenants can rent Room 121 for $30 for up to 30 hours for workshops and meetings.
Rent room: koalendar.com/e/room-121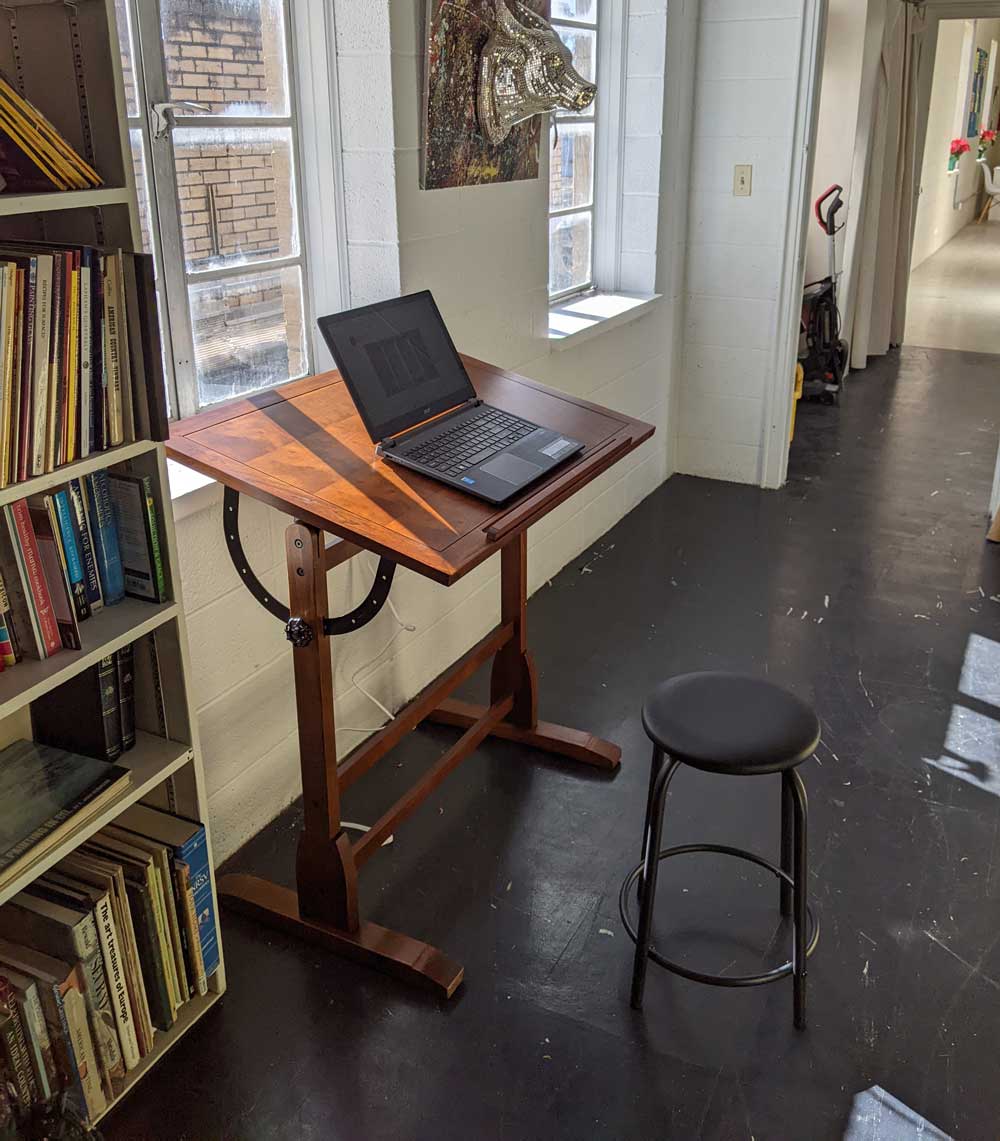 Co-working Hot Desks
10 spots are available to utilize hot desks on the 1st and 3rd floors. Membership includes high-speed wifi, natural light, 7-day/week access, coffee maker, and opportunities to meet and collaborate with other creatives.
Learn more: Coworking Space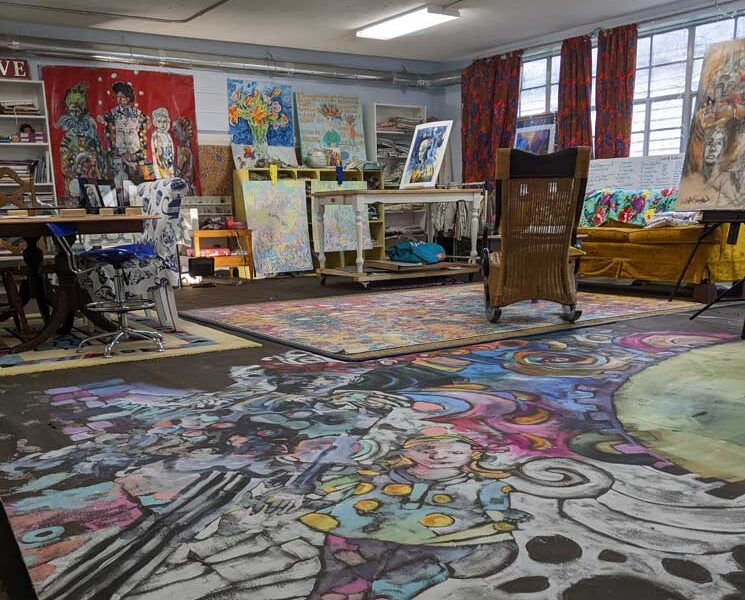 Studio Space
Central has a variety of natural-light studio spaces for working artists. These spaces have become the envy of local artists who know how incredible the painting experience is when you have north-facing windows.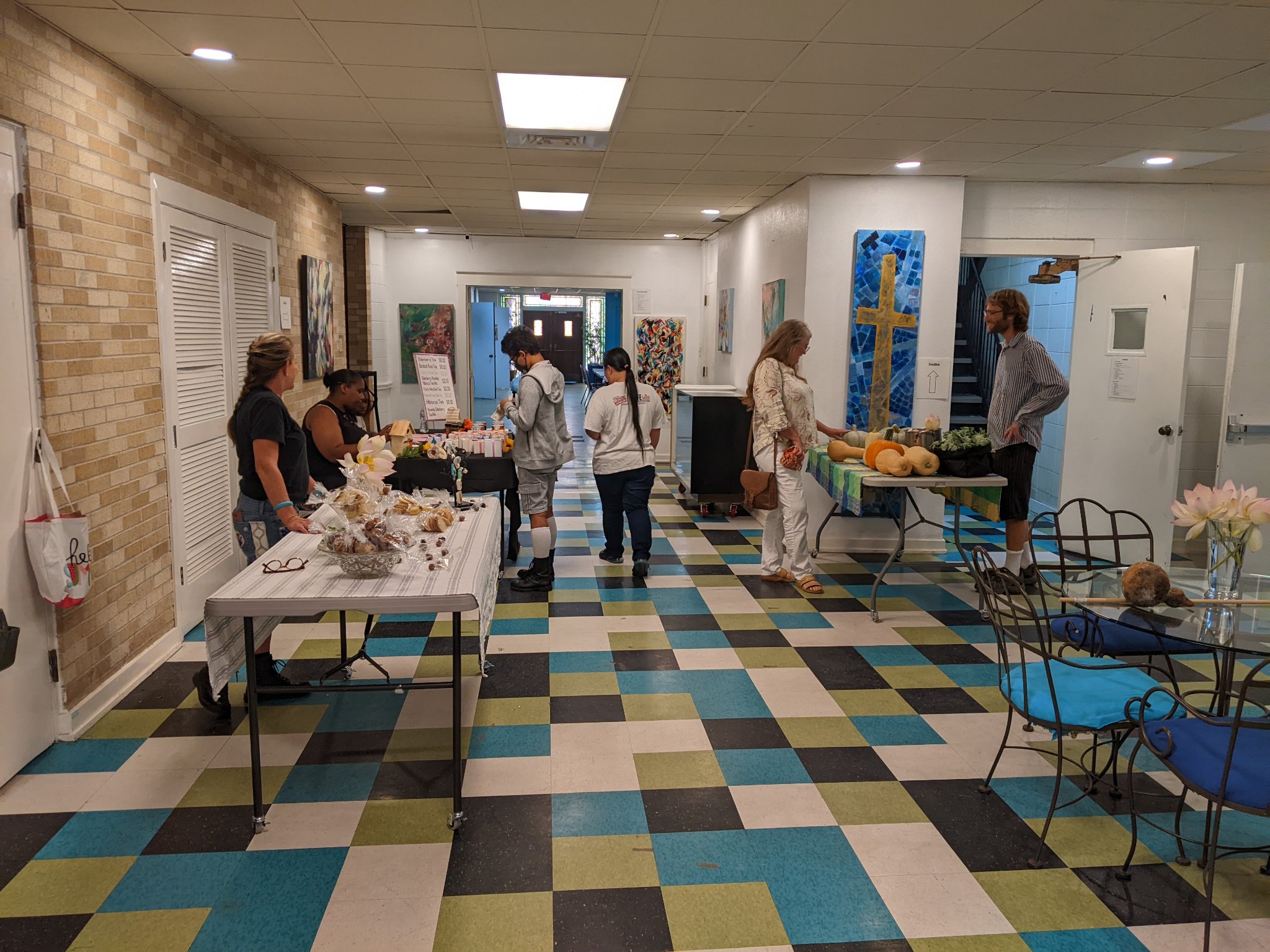 Farmers Market in Reception Area
Seasonal biweekly farmers markets featuring Jubilee Promise farm and Pat's Homestead homemade teas and bread.